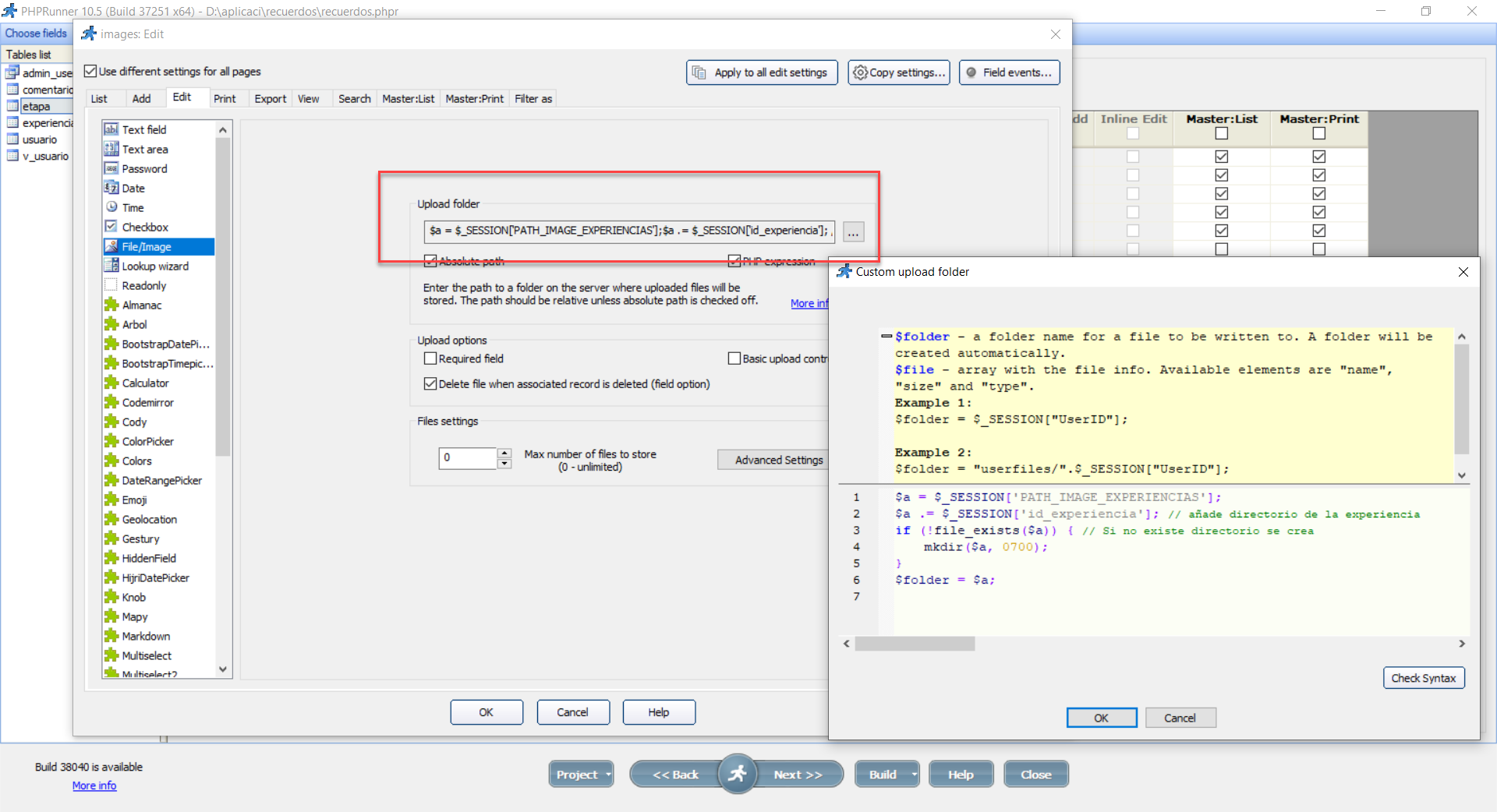 Hello there:
Phprunner, when you upload files 2 operations:
Collect the information of the file and gurated its characteristics in a field of the database.
Renomb the file and move it to the directory that you have indicated.


In your case is doing the first operation and not the second because it has problems finding the directory or does not have permissions in that directory to move the file.
On the screen I have uploaded, the directory that will be used is indicated, by default, use "Files".
Greetings,
fernando