The easy way to size pop ups is to select the size you need in phprunner.
(Sort of a hidden area, one of those sections I did not know was there unless I clicked on it.)
I understand that you are opening the link from a dashboard BUT go to the list page for the link that you are trying to size.
Make sure you are on the list page, click the view button and you will have a new set of parameters to configure the popups.
Just check the check box, "open in popup" and put in the size that you want the pop up to be.
A little hard to explain so I am putting a screen shot up too.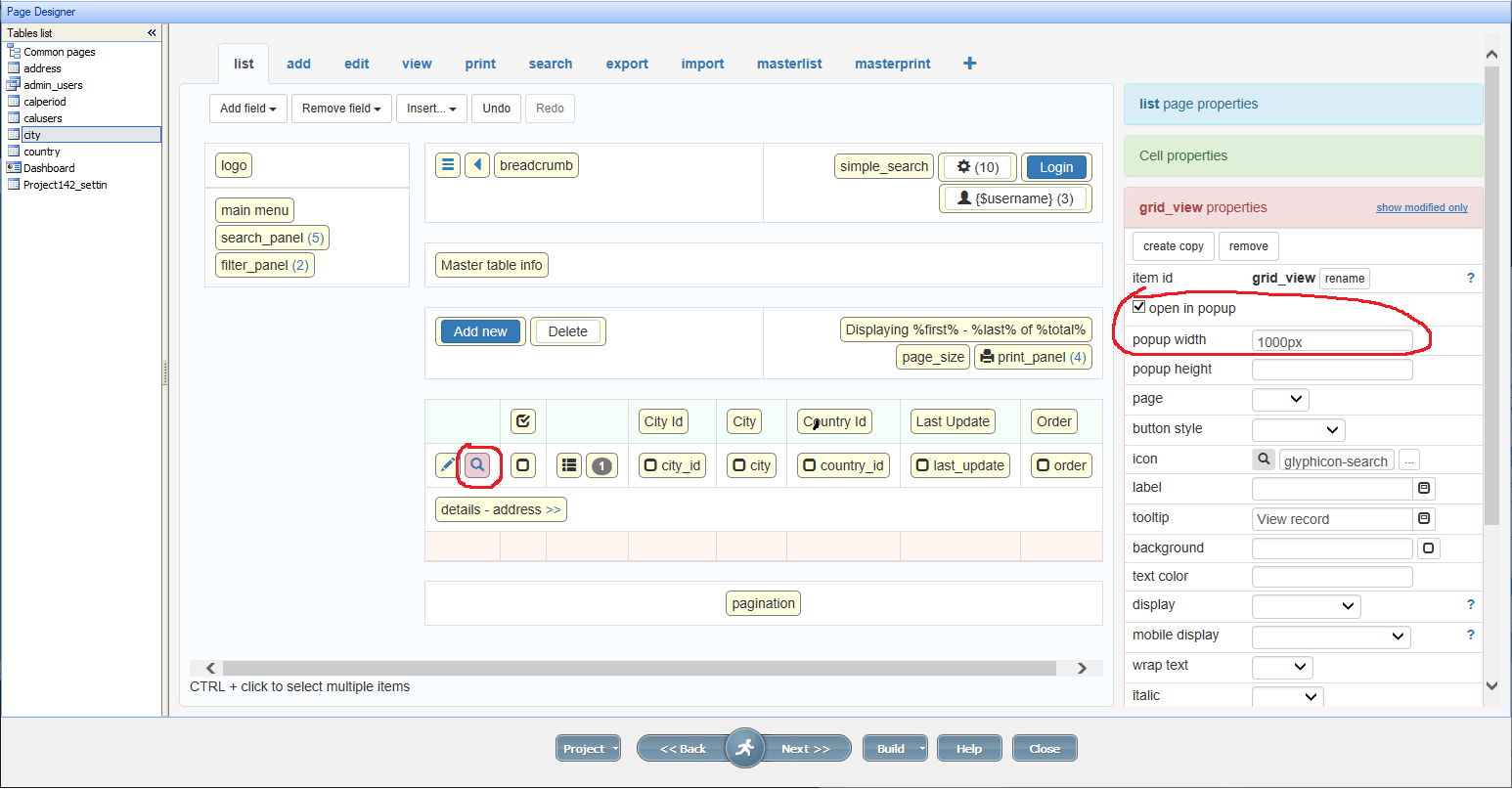 Hope this helps.
Paul