Thanks very much for your help, and apologies for postsing to the wrong group, I always forget that we upgraded to the .NET Version.
I'm adding the HttpContext string to the edit lookup wizard like this...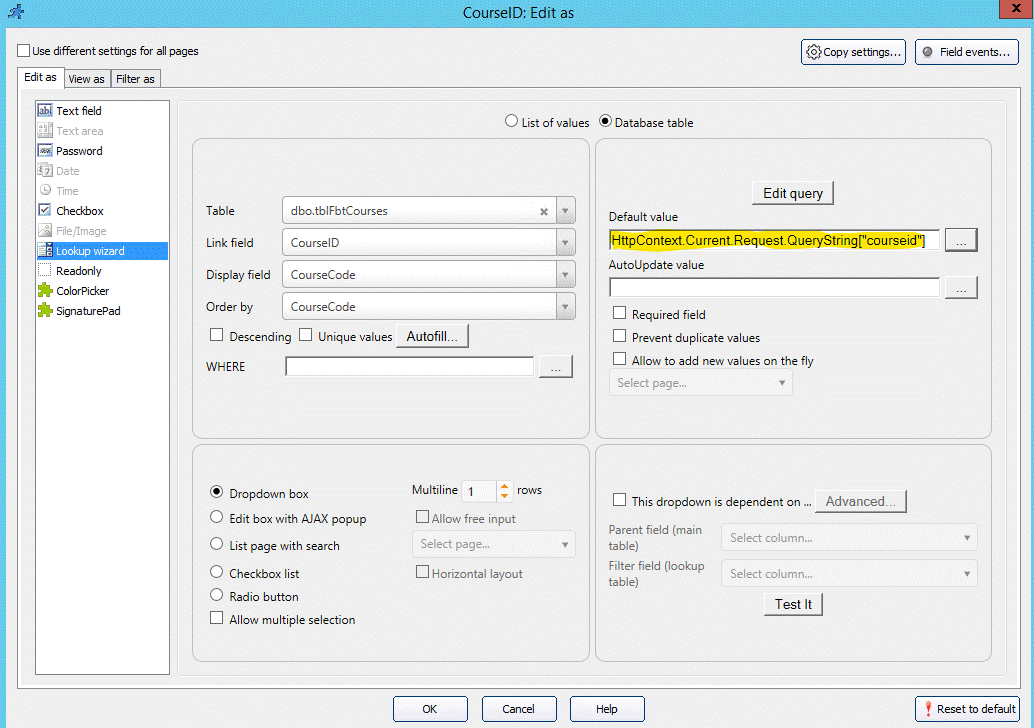 However on build the following is entered into the log after a not succeed message.
Thanks again for helping out.
\\ cms.csproj
Microsoft (R) Build Engine version 4.8.3761.0
[Microsoft .NET Framework, version 4.0.30319.42000]
Copyright (C) Microsoft Corporation. All rights reserved.

\\ cmsEventsCS.csproj
Microsoft (R) Build Engine version 4.8.3761.0
[Microsoft .NET Framework, version 4.0.30319.42000]
Copyright (C) Microsoft Corporation. All rights reserved.

include\CustomExpressions.cs(84,18): error CS0103: The name 'HttpContext' does not exist in the current context [H:\cms\asprunnernet\fbt_cms\cms\output\cmsEventsCS.csproj]