We expect beta version to be available on August 20th. Final version will be available in the middle of September.
Note:
most likely PHPRunner/ASPRunnerPro price will be increased. Get your copy now and upgrade to new version free of charge (all purchases code me with one year of free upgrades).
Here is a preview of some PHPRunner5.3/ASPRunnerPro6.3 new features.
Major features
1. Tabs/folding sections on Add/Edit pages
Live demo (won't work in IE yet):
http://demo.asprunne...t.php?editid1=5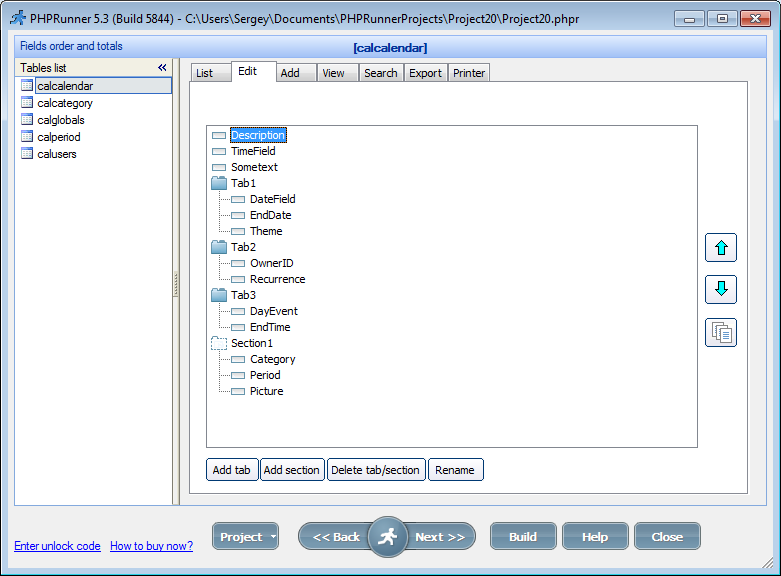 2. Option to display Add/Edit/View pages in popup
Live demo:
http://demo.asprunne...s/Cars_list.php
Check Add/Edit/View links to see how it works
3. New 'View as' types 'Video' and 'Audio'
4. A number of improvements related to huge (hundreds of tables) projects support. Faster loading, partial rebuild.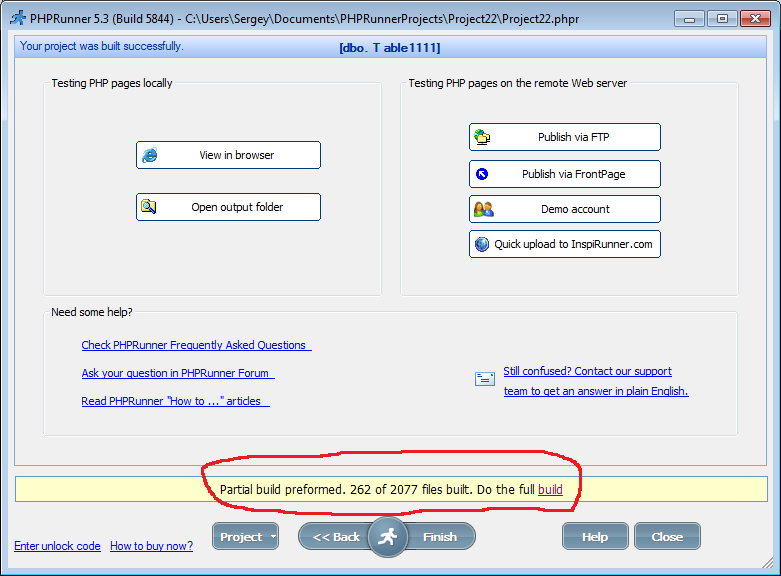 5. Totally rewamped events editor.
Filter by event name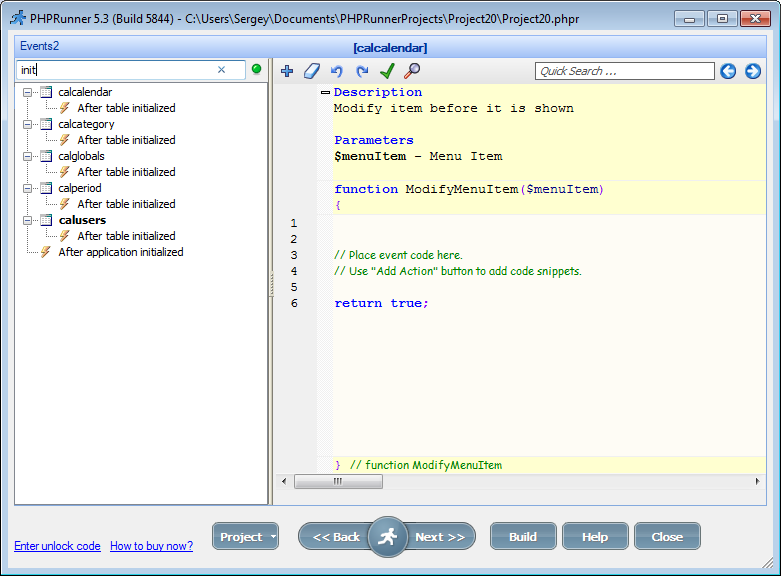 Show events with actual code only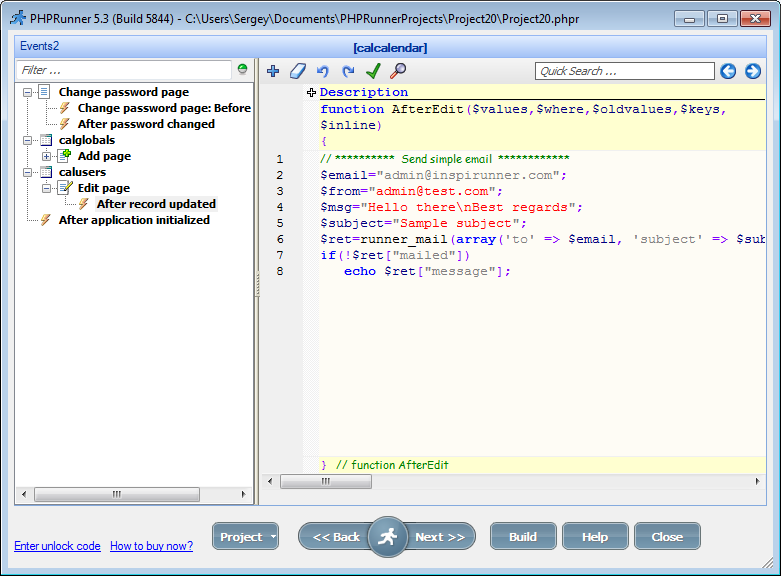 Search within event or within all events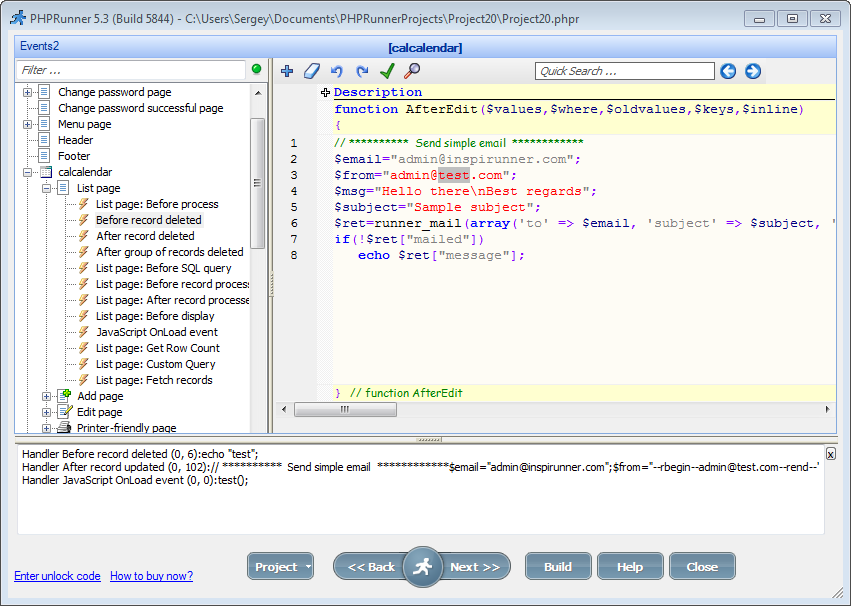 Minor features
4. Search options for fine search tuning.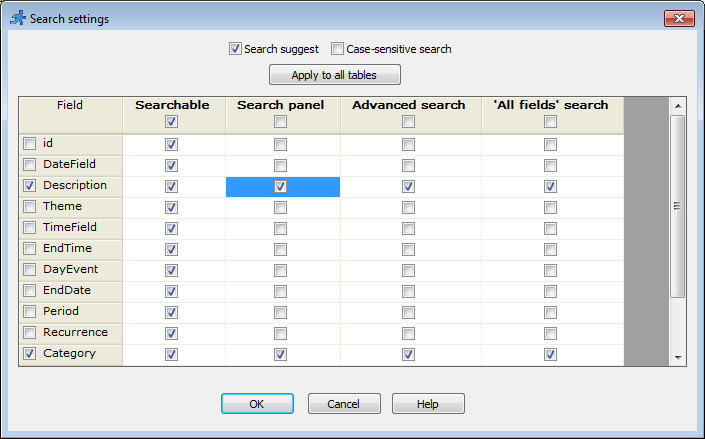 7. Export/import multilanguage labels to CSV to edit in external editor.
8. SMTP mailer support in PHP
9. Audit log events
11. Allow to enter different connection settings for dev/production environment
12. Option to access field values in BeforeDisplay Edit/View.
13. Option to modify start/end year in date dropdown box (per project)
Option to set default number of digits after comma for all numeric fields.
14. Auto-fill several fields on Add/Edit pages with values from lookup table